<![CDATA[
Ruth has brand new content for you in the health & fitness niche…
Here's everything you get…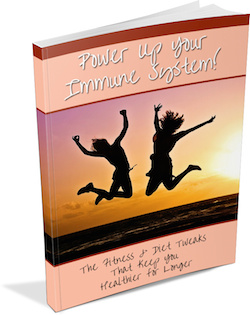 * Main Report:
Power Up Your Immune System
– 16 pages, 3,269 words * Royalty Free Images – 10 images (included in the report but can also be used for blog posts, social media etc.) * Tweets – Related tweets to share with your fans! * Social Graphics – Share these quick tip images on social media * eCover – You get the finished and editable versions of the book cover to use however you like!
*Pst!  I made MY subscribers and readers an Exclusive FREE ecover. See below this post.
And here's the topics covered:
Introduction: What is Your "Immune System" and Can You Really "Boost" it? How Diet Affects the Immune System How Exercise Affects the Immune System What Exercises Are Perfect for Boosting Your Immune System? Do Supplements and Medicines Work to Boost the Immune System? 3 Simple Lifestyle Changes to Make for a Healthy Immune System
3 Days Only – Special Price of Just $7!
__________________________________________________________
THANK YOU for taking time to visit my PLR Content Shop!
Here's a FREE image I made for you to use in your social media promotions. (Just add your URL at the bottom)
*Please right click to save to your own computer.
Like this offer? 
Add your best email address to be alerted of more PLR offers and FREE images…
==>> FREEBIE:   Because you're shopping at MY site and purchasing through MY affiliate link  (Thank YOU Very Much!) — You can grab the graphic above that I made for You ==>> FREE — just right click to save to your computer. Personal use only — no redistribution rights…other than on your own products, services and social media sharing.
]]>