For those in the health niche…here's a SUPER bundle of private label health content…and a great deal!  (Click here to check it out now)
Only 58 licenses left at the time of this post.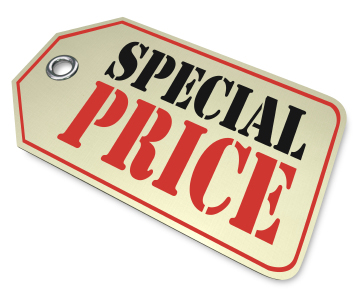 Here's the 15 report titles:
Report 1: A Guide to Healthy and Permanent Weight Loss: Keys to finding the right weight loss program for you (12 pages).
Report 2: A New Year, A New Healthier You: Let the New Year be the start of a better and healthier you (11 pages).
Report 3: Beach Ready Body Report: Tips for toning and shaping your body (8 pages).
Report 4: Easy Relaxation Techniques: 30 tips for a more relaxed you (13 pages).
Report 5: Positive Thinking: Harness the power of positive thinking and live a better life (ll pages).
Report 6: Healthier Holidays: A guide to staying healthy during your holidays (11 pages).
Report 7: How To Raise Healthy Kids For Life: 5 steps you can take today to change your child's future (7 pages).
Report 8: Make Your Home Cleaners the Natural Way: Replace cleaning agents with natural product (10 pages).
Report 9: Allergy Relief: Natural cures to help this allergy season (7 pages).
Report 10: Organic Living: Choosing, buying, and the benefits of organic foods (8 pages).
Report 11: Organics Goes Beyond the Food We Eat: Understanding what exactly constitutes a product earning the "organic" label. (7 pages).
Report 12: Save Your Eyesight the Natural Way: Natural Remedies and exercises for avoiding surgery, eyeglasses, and improving your eyesight. (7 pages).
Report 13: Seniors: Living Healthy: Suggestions and tips for staying healthy as we grow older (8 pages).
Report 14: Summertime Exercising: Tips and advice for exercising during the summer months (12 pages).
Report 15: Workouts For All Ages: From infants to seniors, everyone can benefit from exercise. (17 pages).
That's 15 reports with a total of 142 pages of tips and advice for improving ones health.
Coupon Code: SAVE10HEALTH
Discount: $10 off
Expiry: Tuesday, April 9, 2013
Click here to view more details about each report