Melissa and Nicole just released new coaching PLR content:  Private Coaching Planner

(Click Here to View Now)



With this coaching PLR content, you'll get a step-by-step script that you can follow to lead your clients through a valuable training webinar, teleclass, or workshop with you (either free or paid – the choice is yours).
*Special pricing ends May 31, 2017
Pst! I made my readers and subscribers a FREE, EXCLUSIVE ecover. (See below this post.)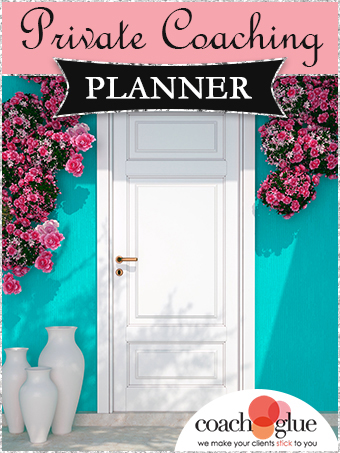 This Step-by-Step Planner Covers (18 PAGES):
Step 1: Get Clear on the Problem You Solve

Exercise: Describe Your Ideal Client
Exercise: State Her Biggest Problem

Step 2: Establish Your Desired Outcome

Exercise: State the Outcome Your Clients Will Achieve

Step 3: Plan Your Platform

Exercise: Brainstorm Your Coaching Steps
Exercise: Plan Your Program Duration

Step 4: Design Your Coaching Tools

Exercise: Plan Your Tools

Step 5: Design Your 1:1 Coaching Package

Exercise: Decide Your Access & Availability
Exercise: Create Your Private Phone Number & Email Address

Step 6: Determine Your Price

Exercise: Determine Your Program Length and Cost

Step 7: Setting Boundaries

Exercise: Map Your Work Hours
Exercise: Craft Your Boundary Responses
Your clients will LOVE having this planner they can download or print off.
Daily Marketing Tip:
Continuously research your audience so that you avoid promoting the wrong products to them in the wrong way. Remember that how Dove promoted their brand 30 years ago, compared to today is very different even though the product is the same.
____________________________________________
THANK YOU for taking time to visit my PLR Content Shop!
Here's a FREE image I made for you to use in your social media promotions. (Just add your URL at the bottom)

*Please right click to save to your own computer.
Like this offer?  Add your best email address to be alerted of more PLR offers and FREE images…
==>> FREEBIE:   Because you're shopping at MY site and purchasing through MY affiliate link  (Thank YOU Very Much!) — You can grab the graphic above that I made for You ==>> FREE — just right click to save to your computer. Personal use only — no redistribution rights…other than on your own products, services and social media sharing.
You might also be interested in…